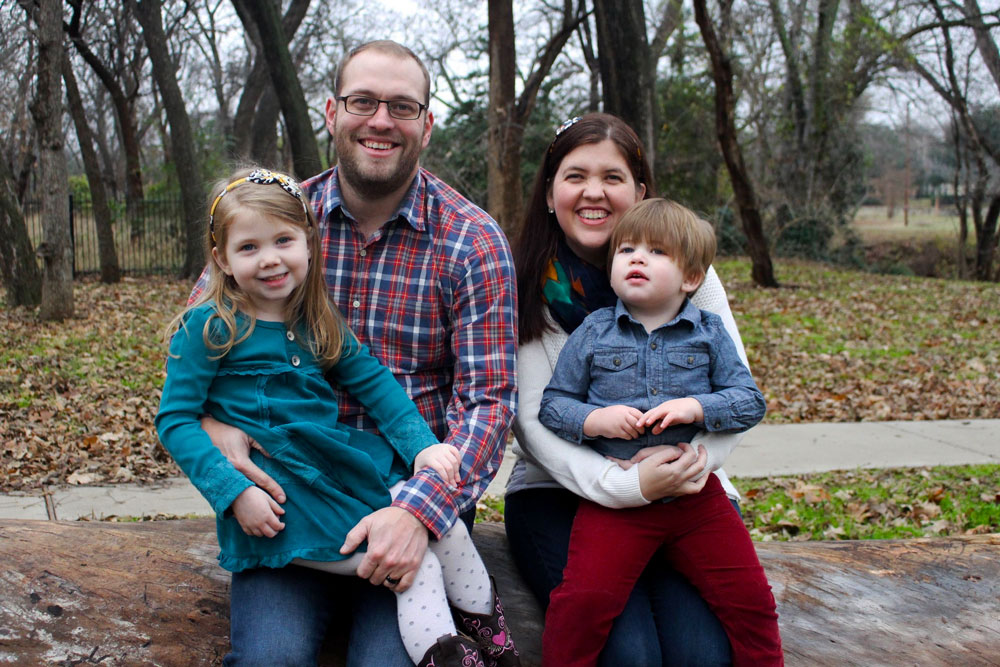 Hi there!  My name is JJ and I'd like to welcome you to My Chicken Fried Life.  This blog is where I'm documenting my journey of becoming a better home cook.  When I got married 7 years ago I wondered how I would feed my husband.  My diet in college was a mix of cereal, ice cream, ham sandwiches and fast food.  I realized that this would not cut it with my new husband and that I would have to learn how to cook.  It was an interesting journey (I honestly messed up baked potatoes!) but I persevered.  The more I cooked the more confident I became in the kitchen.  I was surprised to I discover that I loved cooking.  I also realized that I loved opening our home and sharing meals with friends.
So much has changed over the last 7 years! We've moved 5 times, had 2 children, and changed jobs several times.  We've made great friends and hosted more dinners than I can count.  We choose the name My Chicken Fried Life because even though I no longer live in the south, I'm still a Southern girl at heart. I'm often asked by friends to cook a "Southern Meal" and my go to is chicken fried steak, mashed potatoes, gravy and fried okra if its in season. It's a meal that signifies family, comfort and the south all rolled together.
I love the challenge of a new recipe and feel relaxed and at home in my kitchen.  My love of cooking seems to be contagious and has given me the opportunity to teach others how to cook in my kitchen. My hope with starting this blog is that you too will be inspired to create in your kitchen. Each recipe is a chance to try a new ingredient, learn a new skill or recreate a dish you love from someone else's kitchen. I like to think of the next 365 days as culinary school without ever having to leave home!
I still find great joy in cooking for others but I wanted a new challenge.  I decided that cooking 365 new recipes in 365 days would be a fitting challenge.  Thanks for joining me on this journey.  I hope that you are inspired to try something new and challenge yourself in the kitchen.