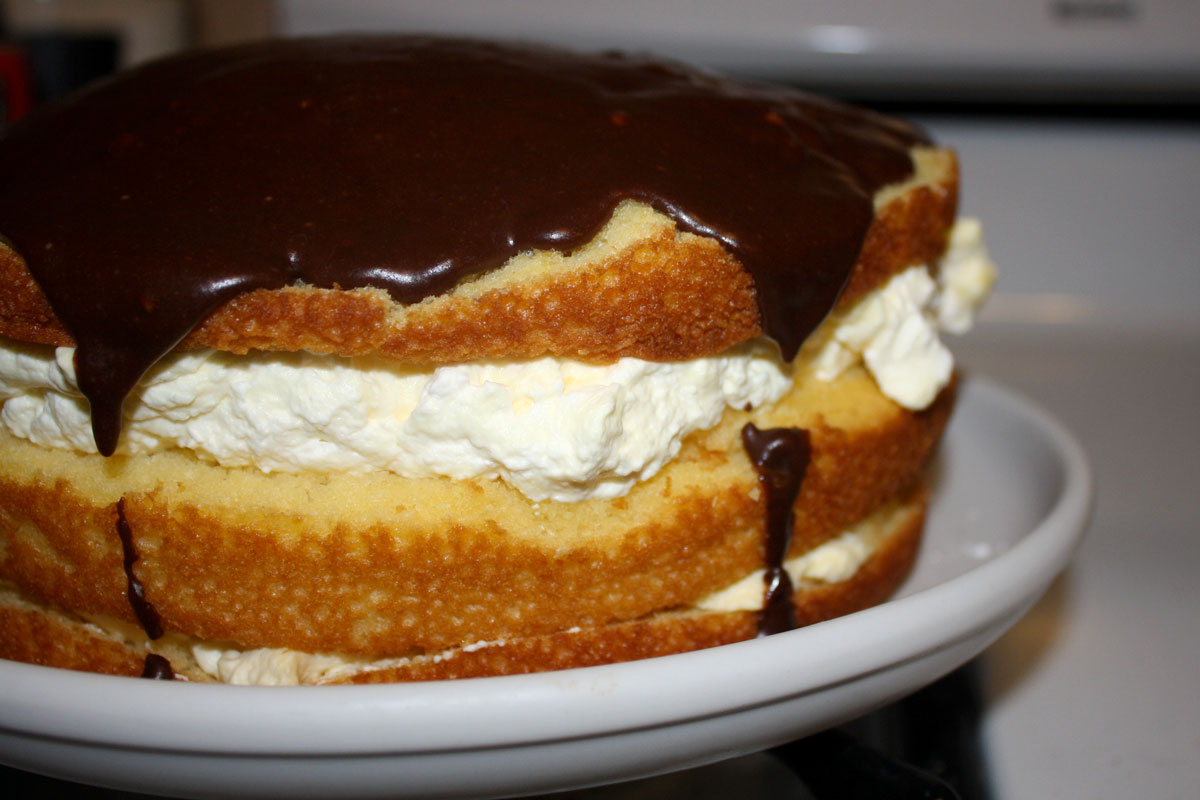 When the Jodi and Aaron began visiting our church a couple of years ago we invited them over for dinner to get to know them. As soon as they arrived at our home, we knew they'd be people we'd be friends with. Our conversation was easy and the night flew by as we shared stories and lots of laughs.
While our dinners are more infrequent than I'd like, when we get together it's as though no time has passed. Our friendship picks right back up where we left off. And our evenings together leave me feeling joyful and encouraged.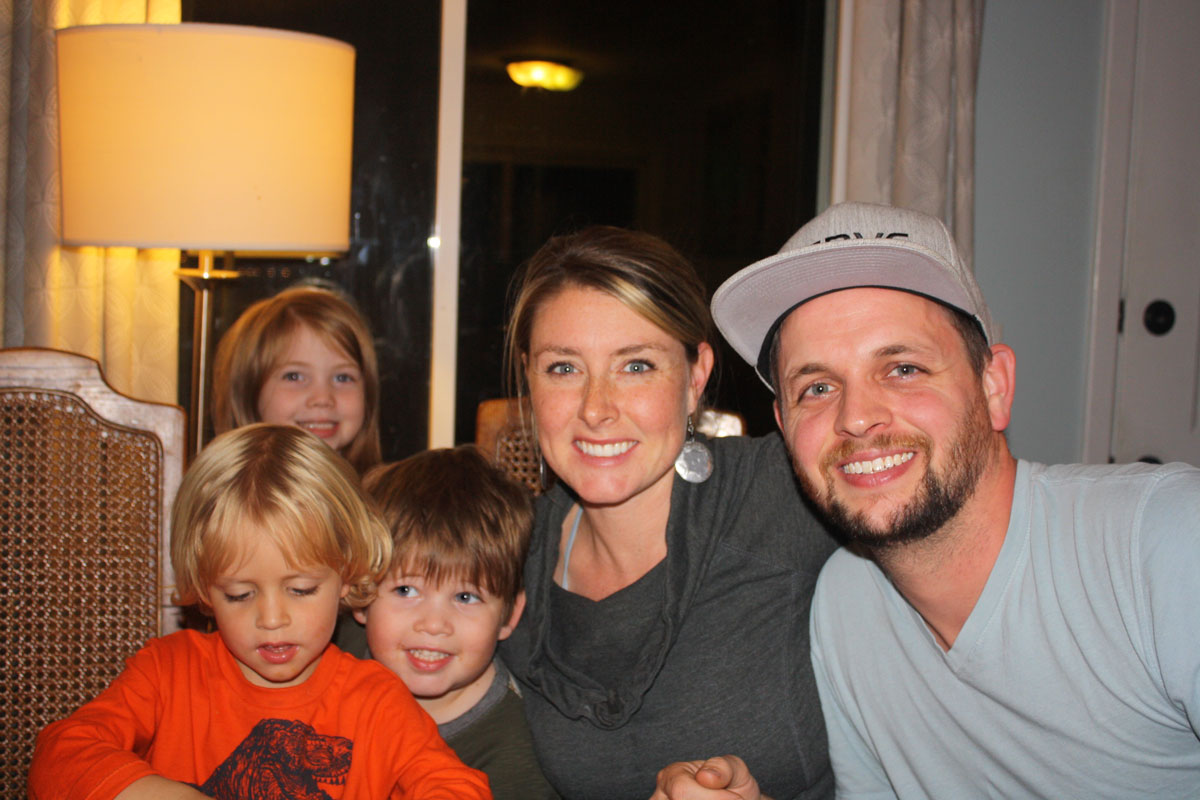 On this particular night, we were amazed as our kids happily played together for over an hour. This allowed us precious uninterrupted time to catch up. Our conversation covered the trivial to the deeply meaningful as we discussed every area of life. I appreciate that our conversation can always be honest and candid. It's refreshing to have friends like this!
What made the evening even sweeter was the Boston Cream Pie we shared. This is one of my favorite dessert recipes. It's easy so to create and the presentation of a layer cake always provides a Wow factor. The chocolate glaze adds the perfect decadence to the simple cake. No one will believe you made this from a boxed cake mix. I think that homemade whipped cream takes this up a notch but Cool Whip would work in a pinch.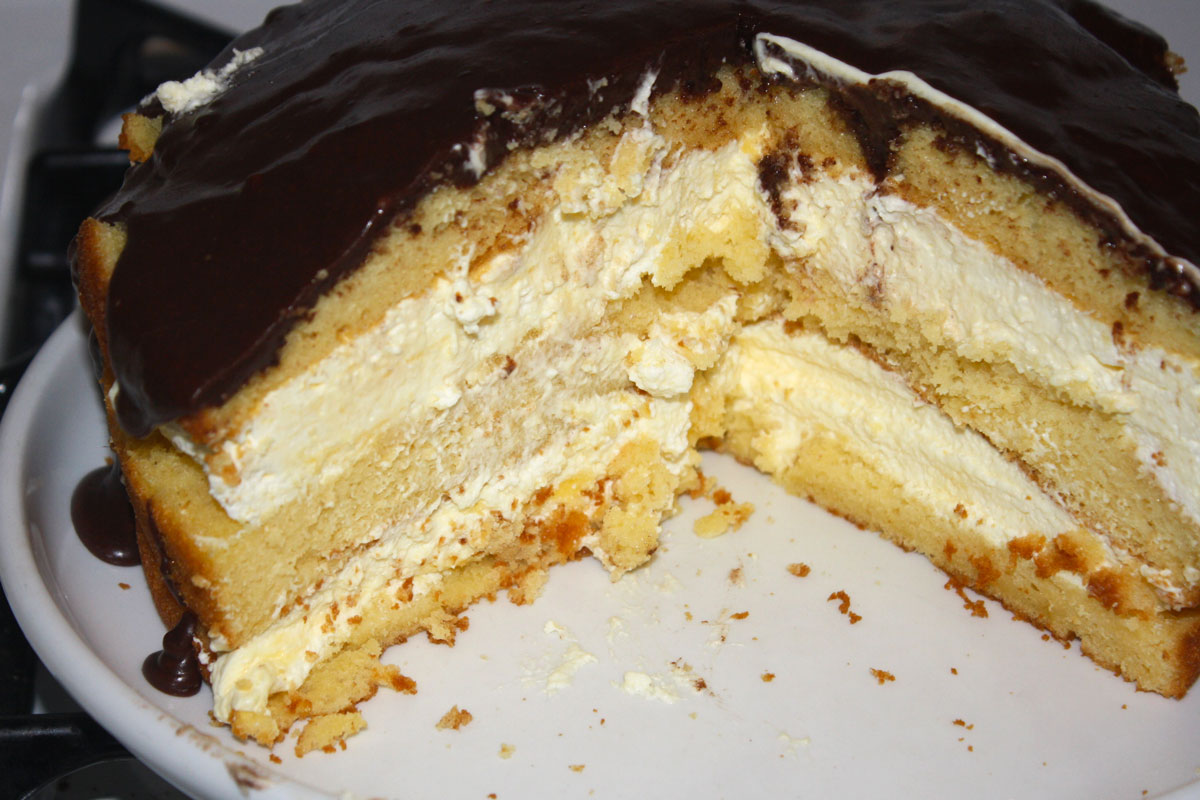 *When making this recipe, I prefer to slice one of the layers in half horizontally with a serrated knife giving me 3 layers of cake. I put the full layer as the base then stack the other layers on top. This allows for 2 sections of cream and I prefer the proportions.
Recipe from The Girl Who Ate Everything
ingredients
For the Cake:
1 yellow cake mix (and all ingredients called for on the package)
For the Filling:
1 cup cold milk
1 (3.4 ounce) package instant vanilla pudding
1½ cups Cool Whip or homemade whipped cream
For the Chocolate Glaze:
1 (1 ounce) square unsweetened baking chocolate, coarsely chopped
1 tablespoon butter
¾ cup powdered sugar
2 tablespoons milk
instructions
For the Cake

Preheat oven and prepare cake mix according to package directions. Thoroughly grease two 9-inch round pans with cooking spray. (I prefer the Baker's Joy).
Bake cake according to package directions. The cake should be golden brown and center pass the toothpick test.
Let cakes cool in the pan for 10 minutes then invert on a wire rack to cool completely.

For the Cream

Using a whisk or hand mixer, beat 1 cup of milk and pudding mix for 2 minutes. Gently fold in whipped cream. Allow this mixture to stand for 5 minutes.
Place a layer of the cake on a serving plate then spread the cream mixture evenly on top of that layer. Top with the second cake layer.

For the Glaze

Microwave chopped chocolate and butter in a microwave safe bowl on high for one minute. Remove from microwave and stir until the chocolate is completely melted.
Add powdered sugar and 2 tablespoons milk. Using a whisk or a fork, mix well until smooth.
Quickly spread over the top of the cake letting glaze drip down the sides of the cake. Refrigerate at least one hour (up to overnight) before serving.
https://www.mychickenfriedlife.com/boston-cream-pie-2/