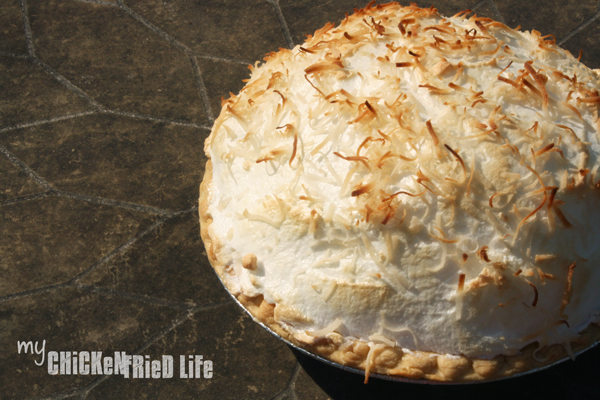 Happy Monday Friends!  I hope that you had a lovely Easter.  We enjoyed a wonderful meal with dear friends.  I love when guests feel comfortable enough to stick around once the meal is done.  Our kind friends even hung around to watch the kids hunt for eggs.  It was hilarious to watch!  Bennett was thrilled with his first egg and it's contents.  Blythe was diligent in equally dividing the eggs with her brother.  It was a joy to celebrate the resurrection of Jesus with our church family.
And our family has much to celebrate.  Yes, those things basic we take for granted like our home and good health. But this year we are also celebrating that our family will be growing.  No, I'm not pregnant but we are thrilled to announce we will be growing our family through adoption!
Even typing those words makes me teary eyed!  We have longed to grow our family through adoption for several years and now is finally the time to make that dream a reality.  I promise to share more details as we move forward but for now we are in the midst of completing paperwork and taking lots of classes.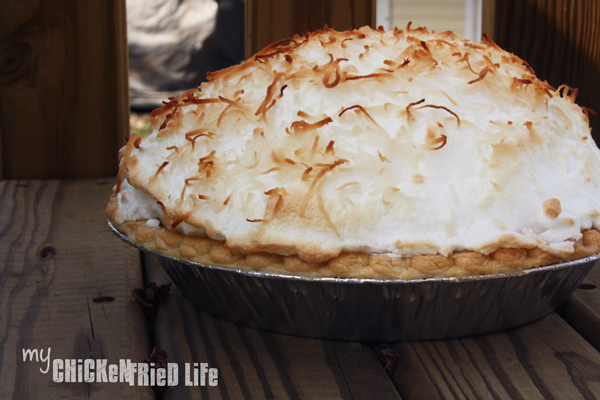 We are in the early stages of the process and if you know anyone that has adopted you know what a long journey lies ahead.  Instead of feeling overwhelmed and anxious, I'm choosing to celebrate the small steps we make along the journey.
This weekend we will finish our first block of requirements so I thought it would be fitting to celebrate with pie.  I mean really, what occasion can't be celebrated with pie? I was craving coconut and thought that would be a perfect addition to our Easter meal.
This Coconut Custard Pie was stunning as well as incredibly delicious.  As I pulled it from the oven, I was impressed that I'd created it in my kitchen.  The custard filling is full of coconut and pairs perfectly with the light and airy meringue.  A Coconut Custard Pie is perfect for spring time entertaining and is a sweet way of celebrating any milestone, big or small.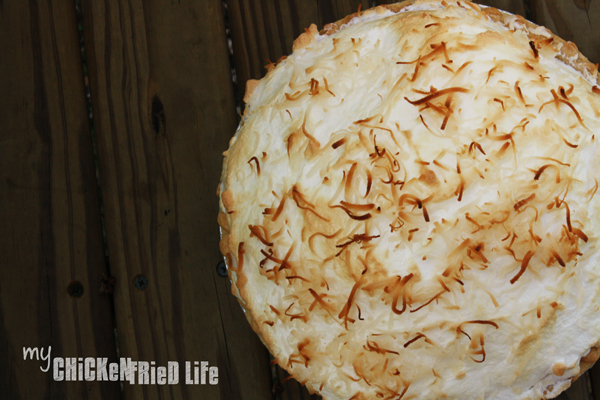 ingredients
1 Store Bought Frozen Deep Dish Pie Crust
2 cups whole milk
3/4 cup sugar, divided
1/3 cup all-purpose flour
Pinch of salt
4 large eggs, separated
1 1/2 cups sweetened shredded coconut, divided
1 teaspoon pure vanilla extract
Pinch of cream of tartar
instructions
For the Crust:

Bake frozen crust as package directions indicate. Cool crust completely before adding custard mixture.

For the Custard:

Place a metal sieve over a medium heatproof bowl. In a medium saucepan, combine the milk with 1/2 cup of the sugar, the flour and salt. Whisk until smooth. Continue whisking while cooking the mixture over moderate heat. It will thicken until the mixture resembles the consistency of sour cream.
Beat the egg yolks in a bowl then gradually whisk in 1/2 cup of the hot milk mixture. While whisking constantly, pour the egg mixture in the bowl back into the saucepan. Cook over moderate heat, continuing to whisk, until the mixture has thickened.
Strain the custard into the heatproof bowl. Stir in 1 1/4 cups of the coconut and the vanilla. Press plastic wrap directly onto the custard and refrigerate until chilled.
Once chilled, spoon the custard into the baked pie crust and refrigerate for at least 2 hours.

For the Meringue:

Add the egg whites to the bowl of a stand mixer. Using the whisk attachment, beat the egg whites with the cream of tartar at medium speed until frothy. Increase the speed to high and beat until firm peaks form. Add the remaining 1/4 cup of sugar, 1 tablespoon at a time until the egg whites are glossy.
Spoon the meringue onto the custard, spreading it to the edge of the crust. Sprinkle the remaining 1/4 cup of coconut on top of the meringue. Bake at 350 until the meringue is golden and the coconut is toasted, about 7 minutes.
Let cool completely before serving.
https://www.mychickenfriedlife.com/coconut-custard-pie-blandford-family-announcement/
Recipe from Food and Wine