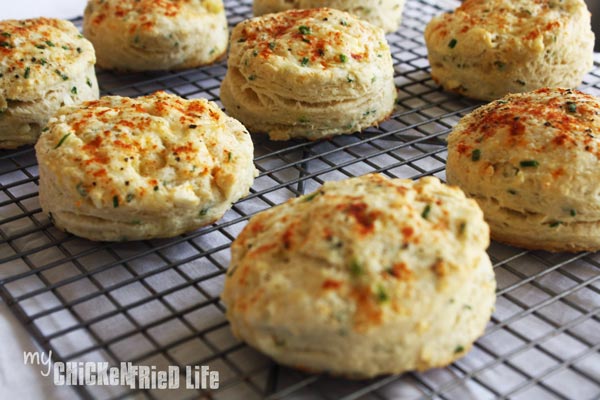 My posts seem to be focused on adoption this week. I promise that this won't become a blog completely devoted to adoption but that's what's going on in life right now. As we've begun the adoption process we've realized the financial commitment is significant. We've always known this was true but now that we are in the midst of our process that large sum seems to be staring us in the face.
My friend Kristie is a stylist for Stella and Dot jewelry and I wanted to meet with her to discuss the products. I thought that representing Stella and Dot could be a way that I could help off set the cost of our adoption.
Kristie happens to read my blog so I offered to bring a treat to our meeting.  We were having coffee at her house so I wanted to make sure that I was bringing something that paired well with coffee. I started thinking about my favorite bakery treats and decided to research recipes for scones.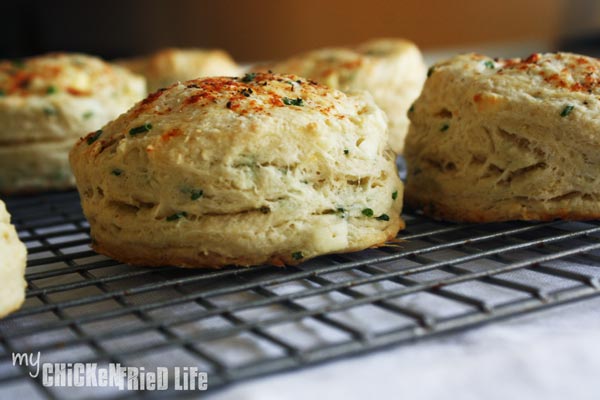 As soon as I found a recipe for Feta and Chive Scones from Joy the Baker, I knew this was the recipe I wanted to make. While I love all scones, savory scones are my favorite. I like sweet coffee so a savory treat seems to strike the perfect balance.
As with all recipes from Joy the Baker, Feta and Chive scones did not disappoint. These scones are perfectly buttery and flakey. The chives add a mild onion flavor without being overbearing. The salty feta slightly melts into the dough and provides a salty contrast the buttery dough. I seriously wanted to eat the entire pan!
Thankfully, Kristie liked the scones as much as I did. I was thrilled to get a text that her husband loved them too. He actually asked for them for dinner. Sharing great food with people always makes me happy! Whether you are looking for a great scone for an upcoming brunch or a delicious breakfast for your family this weekend, Feta and Chive scones would be a great addition to your menu.
And these delicious scones weren't the only great thing to come out of our meeting.  I'm thrilled to announce that I've decided to become a stylist with Stella and Dot.  It's an amazing company to be a part of and I'm edited for the opportunities it will provide.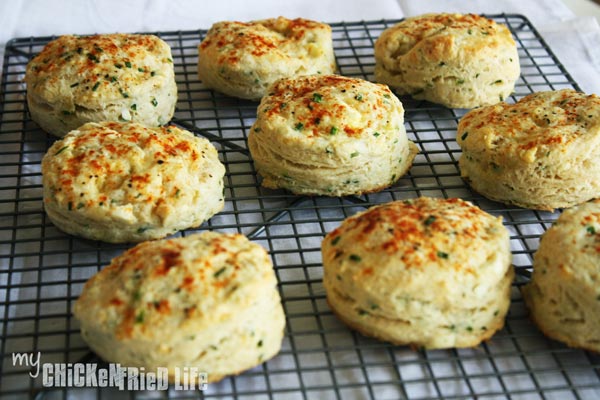 ingredients
3 cups all-purpose flour
1 Tablespoons sugar
2 1/2 teaspoons baking powder
1/2 teaspoon baking soda
1/2 teaspoon salt
1/4 teaspoon cracked black pepper
3/4 cup unsalted butter, cold and cut into cubes
1 egg, beaten
3 tablespoons cold water
3/4 cup sour cream, cold
1/3 cup chopped chives
3/4 cup big crumbles of feta cheese
1 egg beaten for egg wash
Coarse sea salt, cracked black pepper, and smoky paprika for topping
instructions
Preheat oven to 400 and place oven racks rack in the center and upper third of the oven.
Line two baking sheets with parchment paper and set aside.
In a large mixing bowl, sift together flour, sugar, baking powder, baking soda, salt, and cracked black pepper. Using your fingers (or a fork or a pastry cutter) cut in butter until mixture resembles a coarse meal.
In another bowl, combine egg, sour cream, and water. Whisk lightly with a fork until ingredients are completely incorporated. Add this to the flour mixture all at once. Stirring until a shaggy dough forms. Fold in the chives and feta into the dough then dump the dough onto a clean surface. Knead the dough until it comes together in a large ball.
Using a rolling pin or patting with your hands, shape dough into a disk that is about 1-inch thick. Using a biscuit cutter (or a glass) cut the dough into 2-inch rounds. Reshape and roll dough out again, continuing to cut circles, until you've cut all the dough.
Place scones on the prepared baking sheets. Brush each top with egg wash then sprinkle with coarse sea salt, black pepper, and smoky paprika. Bake for 12-15 minutes or until the tops of the scones turn golden brown.
Scones are best enjoyed the same day they are baked.
https://www.mychickenfriedlife.com/feta-chive-scones/
Recipe from Joy the Baker