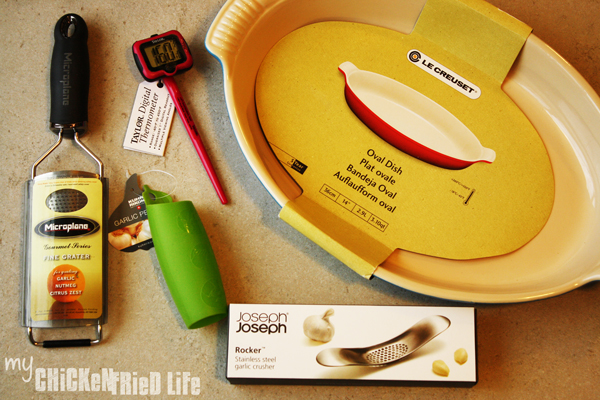 It's been far to long since we had a giveaway around here so I've rounded up a few of my favorite kitchen essentials.  These are items that I use in my kitchen that I think you'll enjoy.  One lucky reader will win all these items to use in their own kitchen.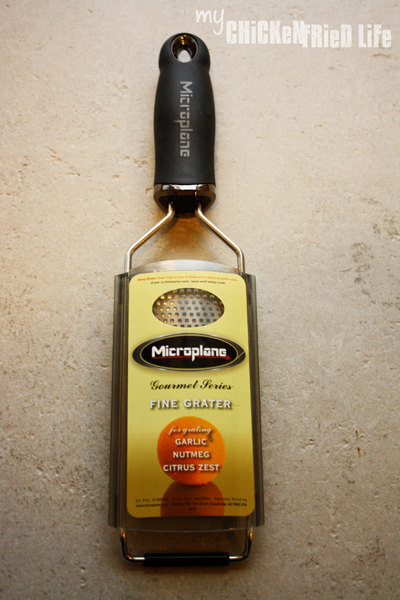 First up a microplane.  I actually have 3 different sizes of microplanes and I use them daily.  From zesting citrus to grating cheese, garlic or jalepenos, this is one of the most used tools in my kitchen.  I think that you'll love it too!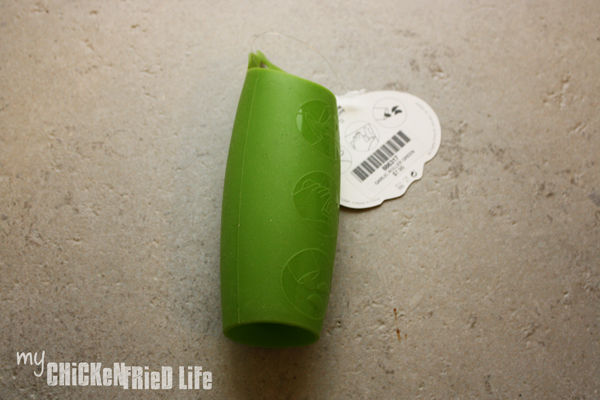 The next tool is a garlic peeler.  My mom bought me one of these a couple of years ago and I immediately fell in love.  This simple tool quickly removes the papery skin off garlic.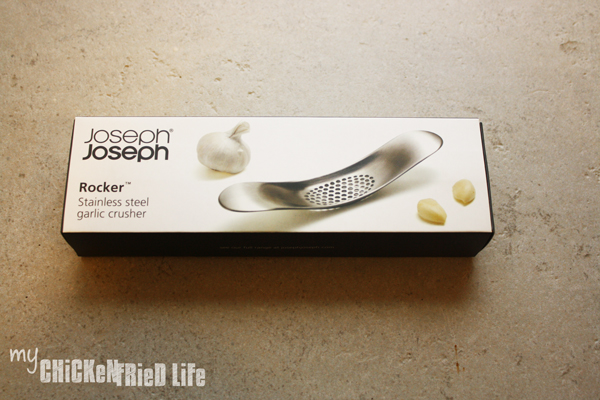 I've also included a garlic crusher which minces and crushes garlic as you rock this tool back and forth.  No more stinky garlic fingers!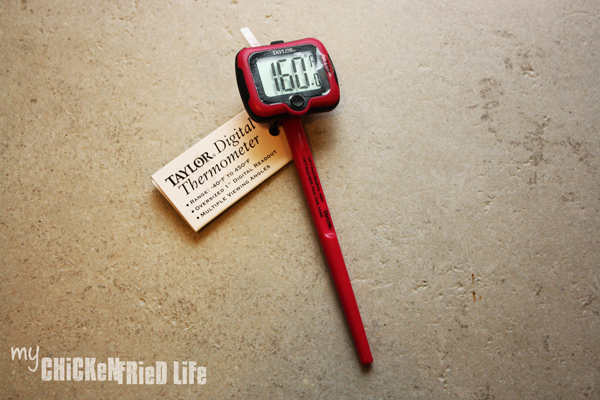 Currey's favorite tool is a digital termometer.  Our guests always rave about his grilling because its always perfection.  Currey swears the thermometer does all the work but I think he's a better cook than he lets on.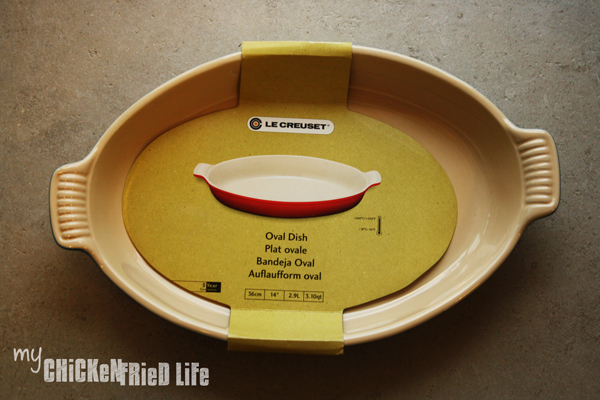 And finally a Le Creuset baking dish in this beautiful blue.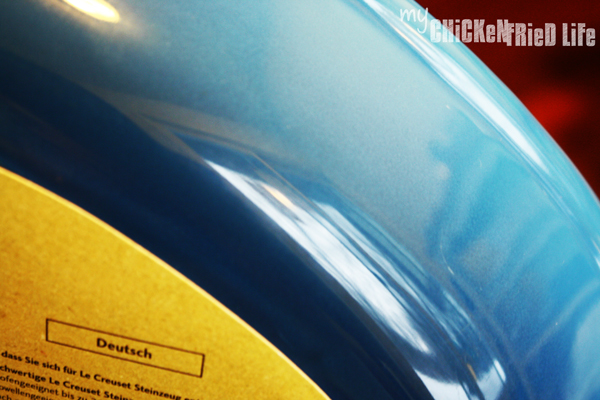 I've got a couple of Le Creuset pieces and they are worth every last penny.   We use our grill pan at least once a week and my dutch oven is perfect for roasts and stews.  Le Creuset makes beautiful pieces that are functional in the kitchen.  This is a great piece for any level of home cook.
Simplyuse the link below to enter this giveaway.  Good luck!