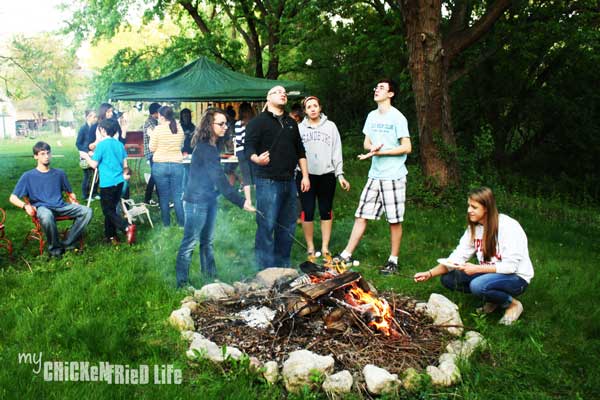 Can you believe it's already June? The month of May just flew by! Each year I marvel at how busy May continues to be. Ballet recitals, parties to celebrate the end of school and so many other events celebrating the beginning to summer. It's all fun but just keeps us busy.
Every Memorial Day weekend, we kick off our summer with All Church Retreat. Our entire church packs up and goes to a camp in Springfield, Illinois for the long weekend. It's something that we look forward to every year. The weekend always includes great teaching, delicious meals with our church family and lots & lots of time to build relationships with friends from church. It's a really wonderful weekend!
One of the highlights of retreat is the night we make s'mores. There is something wonderful about toasted marshmallows and melted chocolate sandwiched between graham crackers. The evening is capped by the marshmallow fight that breaks out every year.  I love sitting around the campfire hanging out with friends.
It's an activity that we've enjoyed so much we've brought it back to the youth group.  We decided that a S'mores Bar would be a great way to wrap up the wonderful year we had with our students. I can't actually take credit for this idea. My mom had seen a S'mores Bar in a magazine and told me she thought it would be a fun activity for our students. Yes, she's the best! (Hi Mom!!)
A quick search of Pinterest led me to endless possibilities for our event. Apparently we've been missing out on this trend for awhile!  I realized that the basic idea is to simply get several choices of crackers, marshmallows, chocolate and spreads. Then your guests can get creative in making each S'more.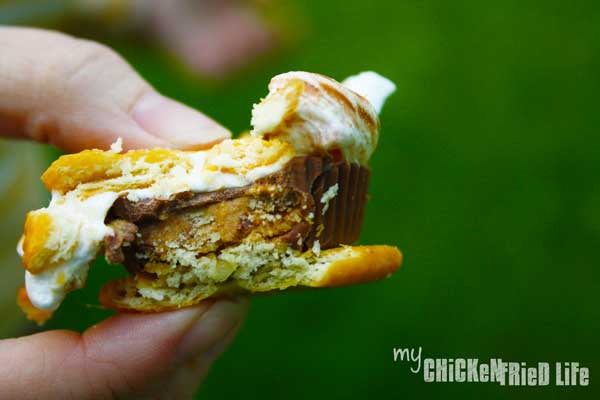 For crackers we used graham crackers and Rtiz crackers. While I was initially skeptical about the Ritz, they were a huge hit! The salty cracker was a wonderful balance to the sweetness of the marshmallow and chocolate.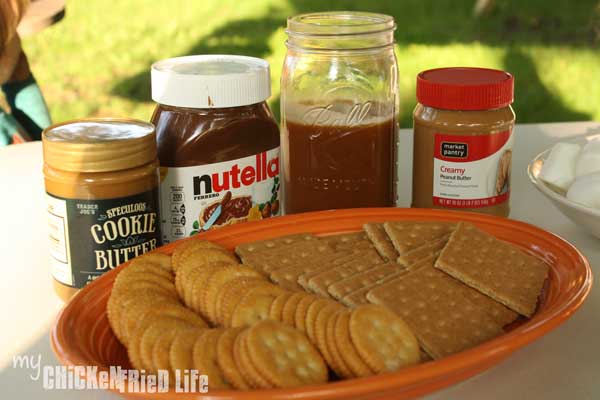 I opted for 4 sauces/spreads for our smokes.  I made Salted Caramel Sauce from Two Peas and Their Pod. It's my go to Caramel recipe and I have it on hand all summer. We also had peanut butter, Trader Joe's Cookie Butter and Nutella. Our students loved the cookie butter!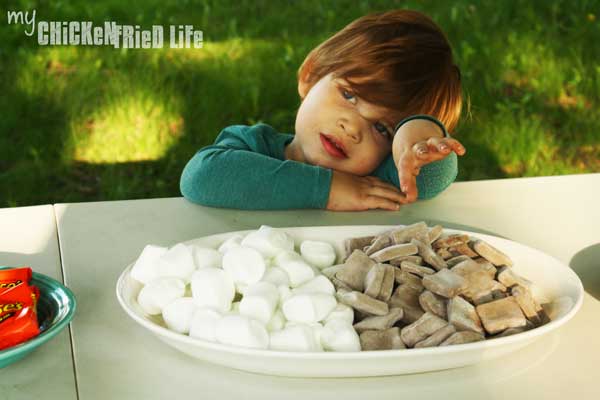 I had regular marshmallows and chocolate brownie marshmallows which were both delicious when toasted. For chocolate we had regular Hershey Bars, Reese's Cups and Mini Rolos (not pictured). We stuff the Rolo into the marshmallow before roasting which melts it perfectly! The Reese's Cups were amazing with the Ritz Crackers.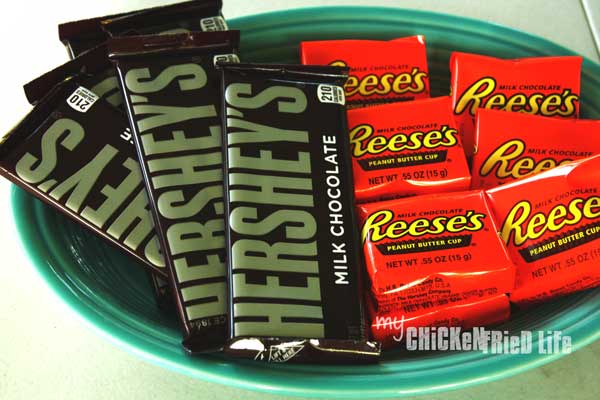 Our students had a blast making all sorts of creations. It was such a fun night and the prep was really easy! If you plan on doing any summer entertaining, this is a really fun and super simple event to host. The possibilities of flavor options are truly endless! I'd love to hear your recommendations of additional ingredients to try with our next S'mores Bar.