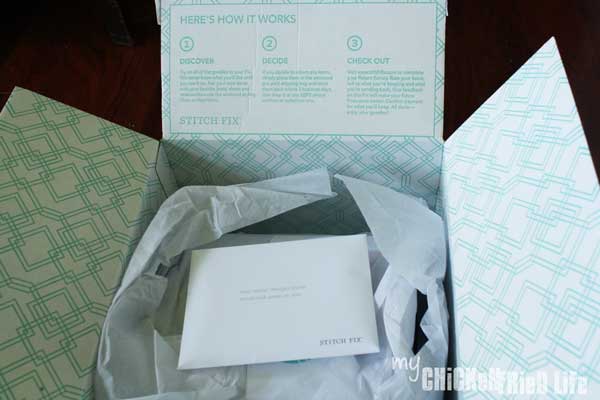 Hi there friends! Hope that you had a wonderful Mother's Day. Our day was lovely and full of relaxation. Just what this momma wants! Today I wanted to share another Stitch Fix Box with you. My last post was so popular that I intend to make this a monthly contribution.
In case you aren't familiar with Stitch Fix, it's a personal styling service. You complete a very lengthy style profile, set your budget for each type of clothing piece and then schedule how often you want to get a fix (I get them monthly). The service costs $20 a month but that $20 goes toward the price of any piece that you keep. If you keep all 5 pieces you get 25% off the entire box. It's a fun way to add new pieces to your closet.
Let me just start with, this fix was perfection! No I didn't keep all 5 items but each piece was something that I would wear. I felt as though my stylist really listened to my feedback and provided pieces accordingly. To me, this box is what Stitch Fix is all about. I requested the same stylist from my last box, Erica, to style me again. Working with the same stylist seemed to make all the difference.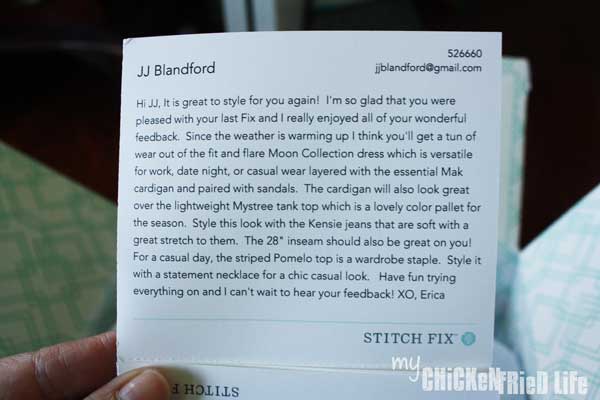 Each box comes with a note from your stylist and inspiration cards of how to wear each outfit. I love the details in the packaging! In full disclosure, as soon as my shipping notice comes, I google images of the items so I have some idea of what I'm getting. While this takes out some of the surprise factor, it gives me some idea of what is headed my way. Searching for the itmes in this fix made me even more excited for it's arrival!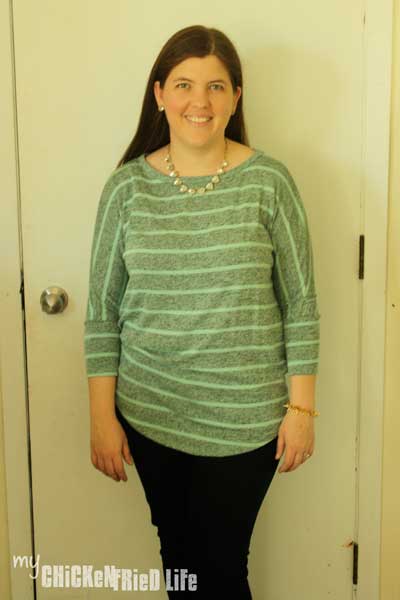 Pomelo Corinna Striped Heathered Dolman Top $48
I initially wasn't sure about this top but Currey immediately complimented it. Always a good sign!  The fabric is perfect for transitioning into spring and again in the fall. I really liked the fit of this top and it's unlike anything else I own. I decided to keep it.
Paired with My Stella and Dot Necklace, Earrings and Bracelet.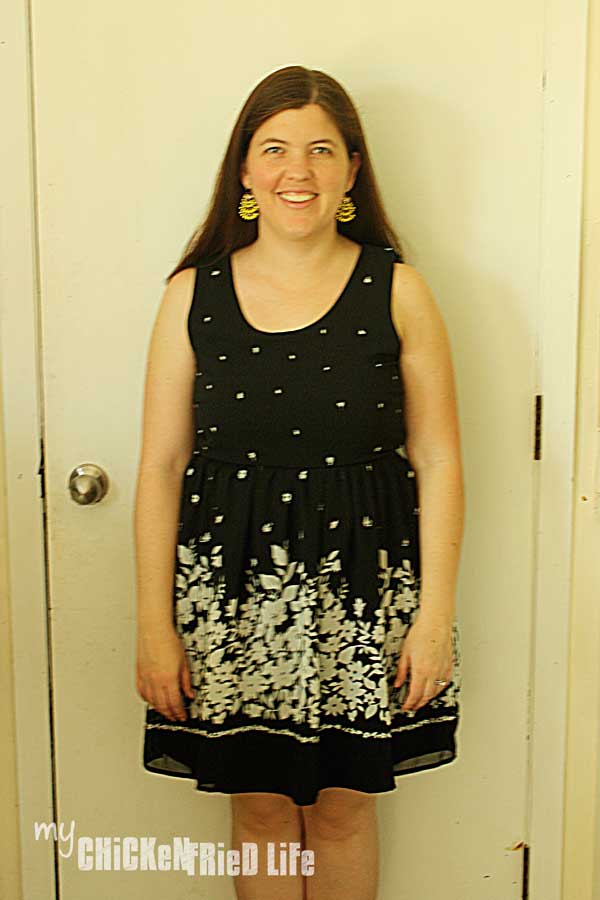 Moon Collection Bri Fit &Flare Floral Print Dress $48
I love this style of dress and have pinned several on my Stitch Fix inspiration board. I was excited to try on this dress but realized that this may not be a great shape for my body type. It made my hips look much bigger which is never good! I sent this piece back.
Paired with My Stella and Dot Earrings.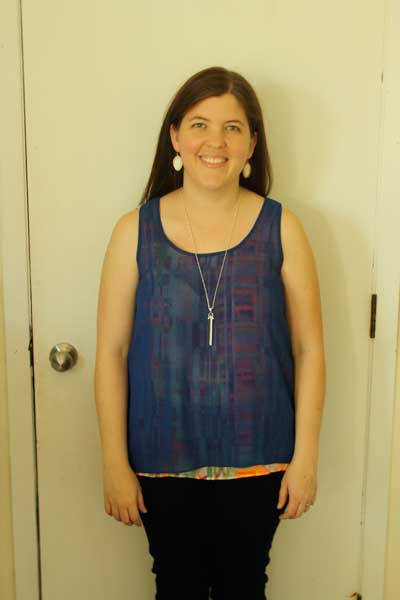 Kensie Jeans Johnny Skinny Jeans $88
Mystree Magnolia Abstract Layered Tank $48
Lets start with the jeans. I was not optimistic about the fit of these jeans as the last pair was so long. The length on these was perfect. While I realize people pay MUCH more than $88 for jeans, I usually spend less than $50. These jeans fit perfectly and since I wear jeans almost every day, I thought they were worth the price. It also helped that I had referral credit to use for this fix!  I've worn these jeans twice since I got them and I'm so glad that I decided to keep them.
I also adore this layered tank. I would have never picked it out at a store but again, it's not like anything that I have in my closet already. I love the colors and it's a great piece for summer. I kept both these pieces.
Paired with My Stella and Dot Necklace and Earrings.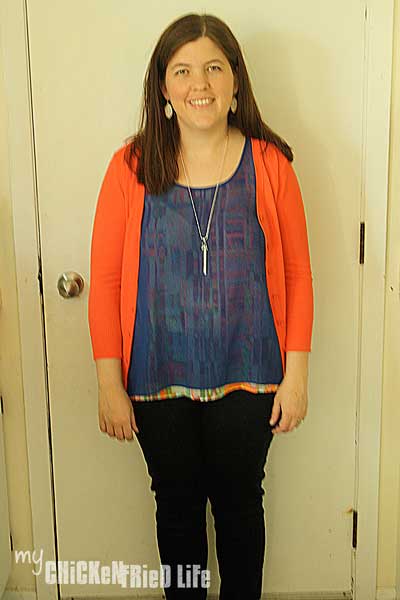 Mak Jaclynn ¾ Sleeve Button Up Cardigan $38
I liked this cardigan but I already have a ¾ sleeve cardigan in this color. I know! What are the odds. While this one is nicer than the one I own, I don't wear it enough to warrant a second one. I sent this piece back.
Paired with My Stella and Dot Necklace and Earrings.
The beauty of shopping with Stitch Fix is that you get referral credit for referring your friends. Thanks to my friends signing up, I had a significant amount of credit built up which made these purchases much easier to make. I didn't have to spend much out of pocket and got 3 new pieces that I love. I'm already anticipating my next fix!
Disclaimer: This is not a sponsored post.  I purchase the clothes on my own. This post does contain referral links so if you choose to sign-up, I get a little credit towards my next box.