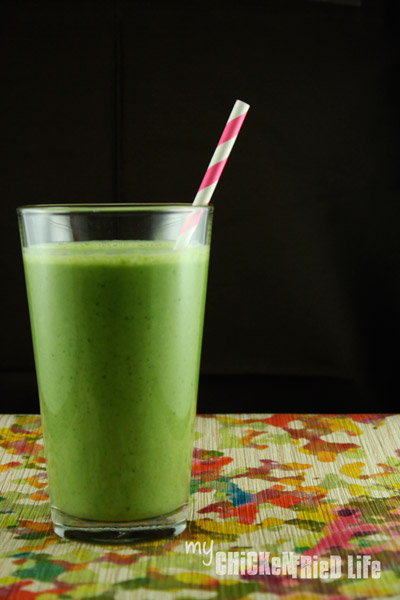 The number one questioned I'm asked when people find out that I write a food blog is how I manage to not pack on lots of pounds.  This always makes me laugh because I eat plenty of the food I prepare.  I just don't eat all of everything I make!  Lots of food that I prepare is shared with friends, especially sweet treats.  I can't keep that stuff in the house without eating more than I should.
For starters, I believe in all things in moderation.  I enjoy food and like to try new recipes.  On days that dinner is a richer meal I try to plan accordingly with the other meals I eat. My breakfast is usually a cup coffee and a piece of toast. Our lunches are usually simple sandwiches or easy salads.  Nothing fancy or especially note worthy.
Remember when I posted this cake?  I was really being serious when I said I drink smoothies to rationalize eating cake.  For over a year now, we've been juicing and making smoothies.  We've found that it's easy to replace lunch with a smoothie.  Our kids enjoy the same smoothie with a sandwich or pasta.  We love our juicer but it is hard to clean so we've been making more smoothies.  It's a great way to get extra servings of fruits and veggies.
I find that if you add in a little fruit you hardly notice spinach and kale.   Most of our smoothies are random creations based on what fruit and veggies are in the fridge.  I do occasionally write down the recipe if we stumble across something extra delicious in hopes that some of them will be blog worthy.
A Tropical Green Smoothie is one of our favorite recipes.  It's very basic so I usually have all the ingredients on hand.  I use frozen pineapple and bananas but you could use fresh as well.  Feel free to increase or decrease the amount of liquid to reach your desired smoothie consistency.  This recipe makes 2 portions with leftovers to share with your kids or to freeze in popsicle molds.