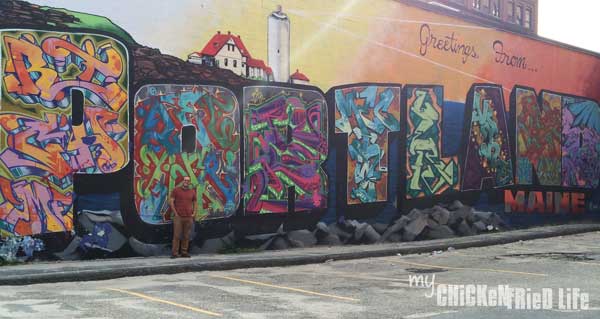 After a good night's sleep, we were ready to tackle Day 2 of our New England Driving Tour. We woke up early and headed straight to The Holy Donut. I'd read an article about the Top 10 Donut shops in the US and was happy to see that 2 of the shops were on our trip route. We quickly realized why The Holy Donut had made the list as the donuts were beyond incredible. We tried Chocolate with Sea Salt, Maple Bacon, Sweet Potato Ginger, Mojito, Tripleberry and Chocolate Coconut. They are super moist because they are made with potatoes. Had I not watched a video about how these were made, I would have never known the secret ingredient.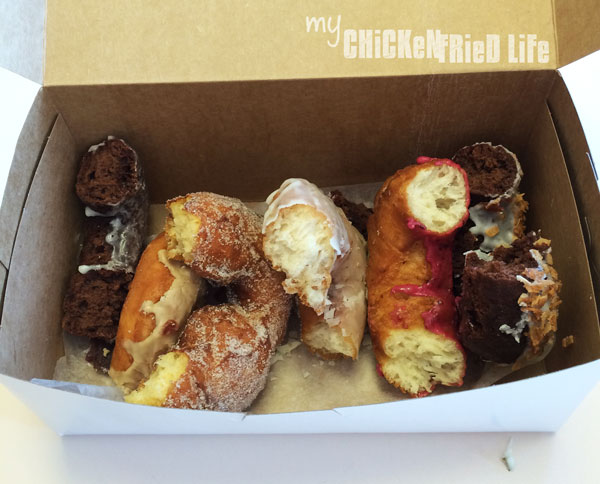 The Mojito and Maple Bacon were my favorites while Currey loved the Sweet Potato Ginger and the Tripleberry. We enjoyed donuts with strong cups coffee and soaked up every last moment of a leisurely breakfast together. A great start to our day!
We drove around Portland and checked out a few shops. We visited Allagash Brewery for a tour then headed to lunch at Susan's Fish'n'Chips. We were actually driving by Susan's on the way to another lunch destination and Currey insisted we go in. He was convinced this was a great place for lunch by the sheer number of work trucks out front. I quickly agreed and I'm so glad that I did. Susan's Fish'n'Chips is exactly what I expected when eating seafood in New England. The walls were covered in beach décor and awards the restaurant had received. The menu consists of every type of fried seafood imaginable.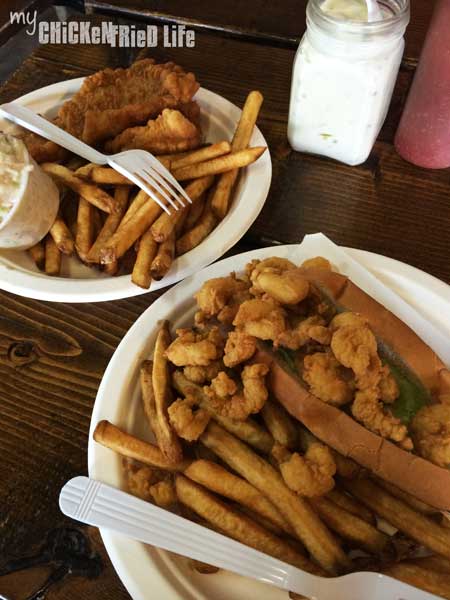 Our meal was perfection! I enjoyed a shrimp roll with fries. The shrimp was lightly battered and fried then piled high in a buttered bun. So delicious! Currey had fish and chips and raved about them the rest of the day. We were so glad we stumbled upon this gem!
We headed back downtown and did some shopping then headed to the movies to see Pitch Perfect 2. It was the first of 3 movies that we saw in the theater while on our trip. It was nice to have some down time that afternoon and the movie made us laugh! For dinner, we headed down to the water and enjoyed a lobster dinner on the shore. Portland Lobster Company was a fun dinner destination with a large outdoor patio and live music.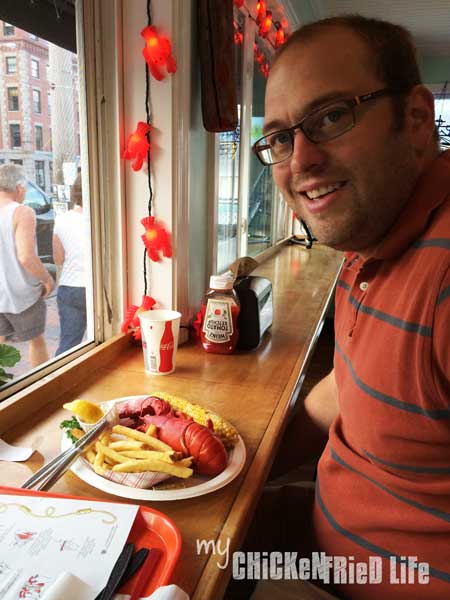 Currey enjoyed a complete lobster dinner, which was incredible! I might have stolen a few bites. I had the crab cake burger and it was one of my favorite meals of the trip. The crab cake was made with big chunks of crabmeat and fried to perfection.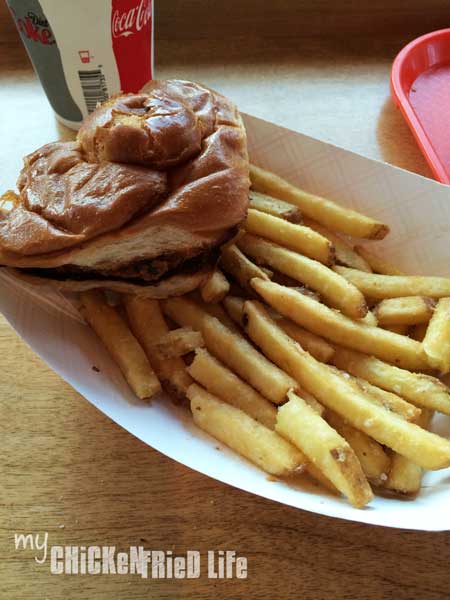 After dinner we did more walking around downtown then headed back to our hotel to finalize the plan for our road trip to Vermont the following day. Check back soon for our road trip to Vermont!